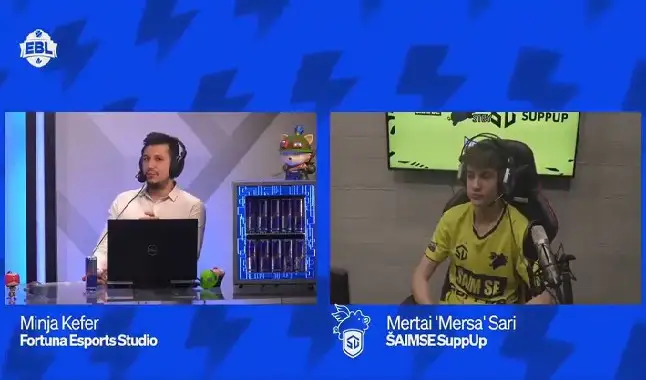 After an interview, Serbia's organization was penalized for a "joke"; check here the details.
Considered one of the best League of Legends teams, the organization of Serbia, SAIM SE SuppUp, was penalized for "joking" in a bad taste with an animal. The team, which today has the best EBL campaign in League of Legends, ended up being penalized last Thursday by the EBL because a player showed a puppy's genitals in an interview after a duel.
The case happened when support
Mertai "Mersa" Sari
was conducting an interview after
SAIM SE SuppUp
beat
Crvena zvezda Esports
. In the situation, one of the
SAIM SE SuppUp
players exposed a puppy's genitals to the camera, all of this happened while Mersa was conducting her interview with one of the
EBL
casters.
According to information, the cast of
SAIM SE SuppUp
is already recurring in punishments for a bad taste joke. Therefore,
EBL
decided to fine the team by 50% for the total prize pool of the competition.
Riot Games
itself was called and said that the case had been an "indecent exposure" of the animal. In addition, the
League of Legends
developer reported that:
"
During an interview with Mertai "Mersa" Sari, a puppy was shown. While this was not a problem, an unidentified member of the team re-introduced the animal on camera, this time resulting in an intentional exposure of the animal
". After that, Riot Games did not return to comment on what happened.
It is worth to mention that previously
SAIM SE SuppUp
had already been fined in two other situations. Adding the 50% that the team will lose from the season's prize plus previous penalties, the total damage that the team suffered was 65% for its "jokes".
Bet from wherever you are in eSports through the best online bookmakers!
All about the growth of eSports betting.