Analysis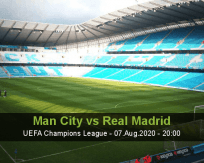 Manchester City vs Real Madrid
Manchester City has a more organized and higher quality players compared to the opponent, however, plays against a very strong Real Madrid. On the other hand, the Spanish club has shown quality when it comes to finishing and in this game will have to score goals, since they lost the first game by 1-2. Thus, we believe that in a very open game with clear chances of goals, making risking in favor of the '' Plus 2.5 Goals '' market is the best option.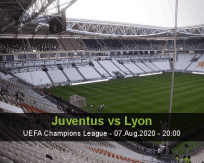 Juventus vs Olympique Lyonnais
Juventus have made great appearances in the Champions League and the trend in this match is to continue. It should be noted that the home team has a quality squad, that is, they are expected to dominate and hold the best chances to score. On the other hand, Olympique Lyon acts as a visitor and in this game they should play in a cautious way, since they are in advantage in the tie. That said, we believe in an open game with several goals, however, Juventus should end the 90 'advantage.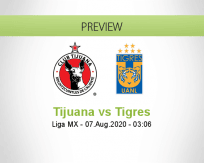 Tijuana vs Tigres UANL
Tijuana know that because they play at home it is important not to waste points, so they should enter the field with a lot of attitude. The visitors want to surprise, so they should score and at the same time attack with intelligence. We expect a busy game, but we see the visitors with a certain advantage, so we will bet on Tigres victory until the end of the 90 minutes.
See all previews