Analysis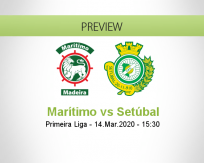 Marítimo vs Vitória Setúbal
This will be a match between two teams that are relatively comfortable in the fight for permanence, but that arrive in this game after several results that have not filled the measures of the respective fans. In a match that should take place behind closed doors, due to the security measures implemented around the new coronavirus, the expectation is that Marítimo and Vitória de Setúbal will fight without fear for the victory, facilitating the appearance of spaces in attacks and defensive errors from part to part.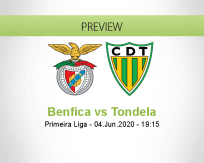 Benfica vs Tondela
This should be a game where Benfica will try to enter strongly, dictating the rhythms of the match, against a more expectant Tondela and betting all the chips on an imminently defensive and counterattack strategy. For the superior technical quality of the "eagles", who will have Gabriel back, and for the obligation to win (either to overtake FC Porto or to stay one point away from 1st place), a game is foreseen where Benfica will manage to win, but without striking "the old way" because, after almost three months of stop, the physical indexes should not be the best.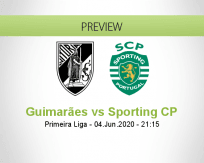 Vitória Guimarães vs Sporting CP
The two teams will enter the field separated by five points in the league table and with campaigns that leave them, in the fight for European competitions, below expectations. In need of the three points, the two sides should have a balanced, disputed and intense encounter here, with place for several occasions of goal from side to side, not least because the Guimarães team have already accustomed us to play "eyes in the eyes" against any opponent, while Sporting should already come up with much of Amorim's personal characteristics.
See all previews